HOME OF
THE GREAT HOI AN
SANDWICH
ARTISAN BREADS. ITALIAN COFFEE. GENEROUS PORTIONS.
ALL THE COMFORTS OF HOME.
The children's play area is now open
Please place your order before 5.00pm by clicking on the "see MENU & Order" button, WhatsApp or FB Messenger or order direct at the Deli. Please allow approx. 45 minutes prep. time.

0706009300
Located in Hoi An, Dingo Deli is a western-owned and operated bakery, restaurant and delicatessen that has delighted visitors and expats since 2010. With a focus on gourmet sandwiches, Italian coffee, and artisan breads, Dingo Deli is the premier location in Hoi An to enjoy all of the culinary comforts of home.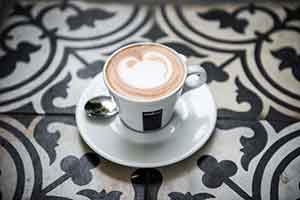 Enjoy our Lavazza coffee prepared by certified baristas and pair it up with freshly made cakes from the bakery.
We have a quiet coworking space and a fully equipped playground area. Take a look at more pictures below.
Location
463 Cua Dai Rd., Hoi An

Location

hours
Dingo Deli is open every day 8:30 am to 8:30 pm

Last Kitchen order 7:30 pm
The children's play area is now open
Call, SMS or Whatsapp:
070 600 9300
or drop into the Deli

Contact Us

social media

all day breakfast

--------

signature sandwiches

All-day Breakfast

Dingo Deli is proud to be serving up all-day western-style breakfast with generous portions and bottomless drip coffee. Accompany your meal with à-la-carte breakfast options such as sausage links, bacon, eggs, and hash browns.
Deli signature sandwiches

Known as the 'home of the great Hoi An sandwich', Dingo Deli is sure to satisfy your cravings for a deli sandwich from home. With an extensive section of cold cut meats, cheeses and fresh market ingredients, you can't go wrong with the build-your-own option.
Mains

Our extensive list of international main dishes are what keep people coming back. With favorites from Mexico, Italy, the US and beyond, we're sure you'll find something to heal a homesick stomach.
Salads

Our filling salads are a great healthy option. All of our fresh vegetables and greens are sourced from local produce markets daily and washed thoroughly with filtered water.
fresh bread
pastries
& desserts

dingo's bakery

There's always something cooking in our bakery! We prepare fresh breads, pastries and desserts daily. We are never in short supply when it comes to delicious baked goods.

Breads

Out of the oven and into your kitchen, daily.

Pastries

Our host of delicious European pastries includes croissants, pain au chocolat, and an assortment of cakes.

Desserts

Satisfy your sweet tooth with one of our tarts, cookies, or sweet breads.

Pair one of our sweet treats with a cup of hot Italian coffee prepared by our Lavazza certified baristas.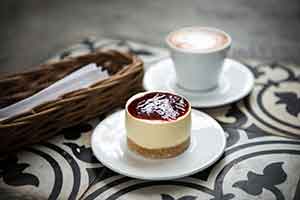 Satisfy your sweet tooth with one of our tarts, cookies, or sweet breads.

dingo delicatessen
Meat

Our wide selection of imported deli meats ranges from Spanish chorizo to Italian parma ham to Australian sausage links and more. Feel free to build your own sandwich with our build-your-own option, or decorate a platter with some of our best meat and cheese options.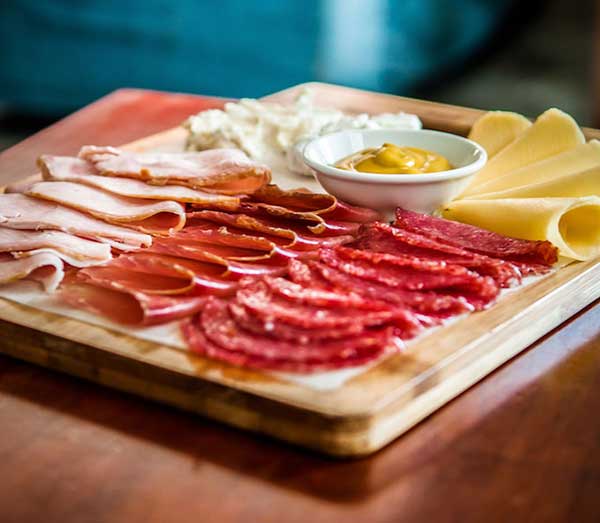 Cheese

Sourced from reputable international vendors, our cheeses are stored in a temperature controlled environment and checked for quality daily. Build your own sandwich with one of our cheeses or enjoy them paired with a wine from our in-house selection by glass or bottle.
Dips

Accent your sandwich, deli or vegetable platter with one of our international inspired dips. Sold for in house dishes and also to take home, our dips make a great addition to any meal or aperitif.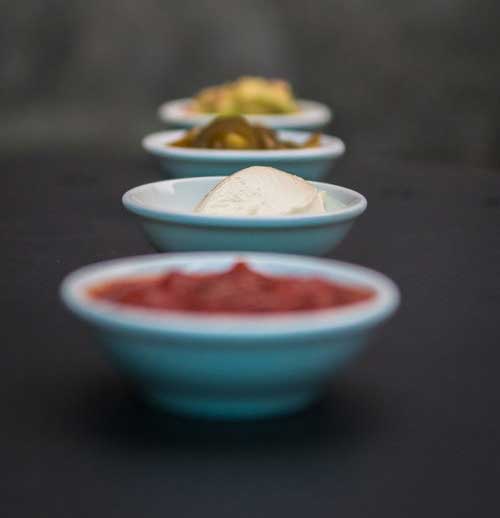 The children's play area is now open
Dingo Deli is open every day 8:30 am to 8:30 pm

Last Kitchen order 7:30 pm
Close